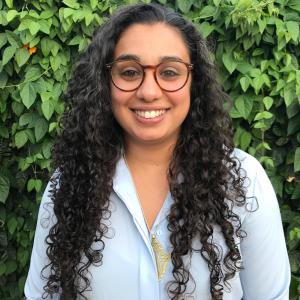 Graduate Student
PhD Cohort 2017
Specialization
:
Critical Infrastructure Studies, Bioeconomy, Middle East Studies, Gender and Queer Studies, Discard Studies
Education
:
BA, Political Science & Minor in Conflict Resolution - University of California, Irvine (2010)
MA, Political Studies - American University of Beirut (2013)
Bio
:
Tina is currently pursuing her PhD in Global Studies at the University of California, Santa Barbara. Her research examines the biopolitical and bioeconomic dimensions of contemporary sanitation infrastructure mega projects, hygiene campaigns, and excremental politics in China, India, and Egypt. She pays particular attention as to how gender, hygiene, and social norms are not only enforced through sanitation initiatives, but made into moral codes which take on new dimensions within speculative bioeconomies of excrement. 
Courses
:
Teaching Assistant (F'17) - Global 2, Global Socioeconomic and Political Processes
Teaching Assistant (W'18) - Global 2, Global Socioeconomic and Political Processes
Reader (S'18) - Global 124, Global Conflict
Teaching Assistant (F'18) – Global 1, Global History, Culture, and Ideology
Teaching Assistant (W'19) – Global 120, Global Ideologies and World Order
Teaching Assistant (S'19) – Global 120, Global Ideologies and World Order
Reader (S'19) – Global 124, Global Conflict
Teaching Assistant (F'19) – Global 120, Global Ideologies and World Order
Teaching Assistant (W'20) – Global 110, Global Culture and Ethics
Reader (S'20) – Global 102, Global Religion