Award Recipient:
Swaroopa Lahiri - UCSB Global Studies PhD Student
Global Studies PhD Student Swaroopa Lahiri has been awarded a $5,000 grant from the James D. Kline Fund for International Studies. Congrats to Swaroopa for her success in this university-wide competition and for enriching the Kline fund's goals of furthering global understanding and world peace. Her project is titled: "Elusive Rain, Migrating Men: Female Farm Operators and the Shifting Agricultural Landscape in Rural India." Her project explores the complex responses of female farm operators to climate change effects and male outmigration in drought prone districts of Uttar Pradesh and Maharashtra. Swaroopa also received Graduate Division's Humanities and Social Sciences Research Grant last month to help move this project forward.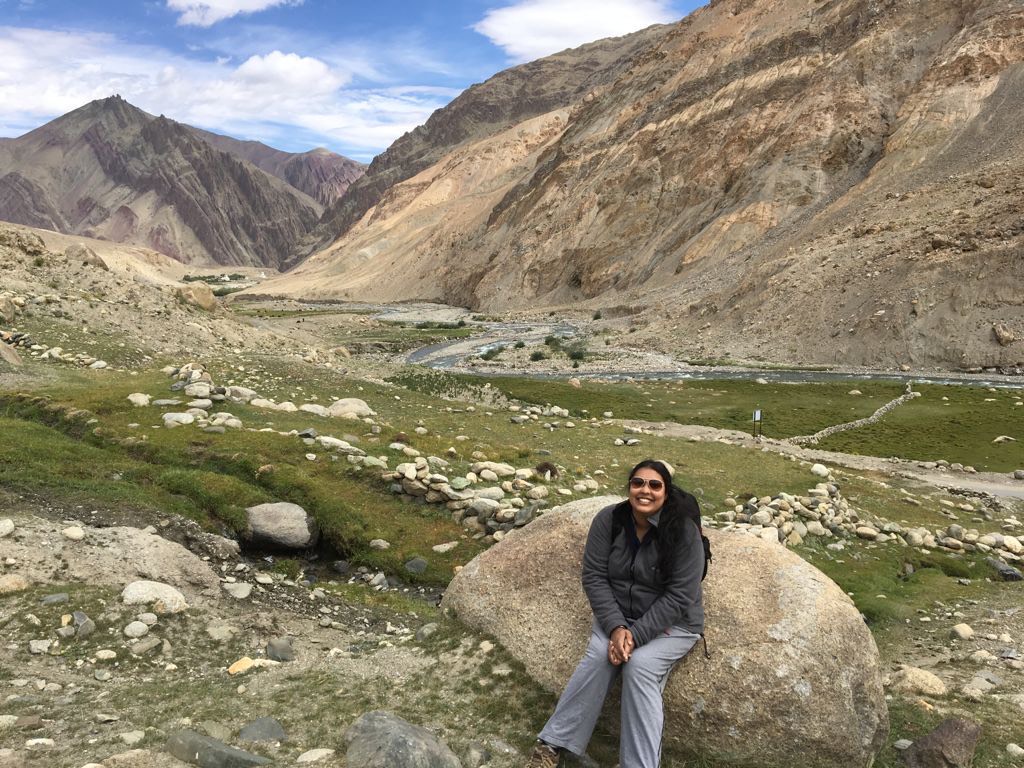 The above photo was taken in Ladakh (northernmost part of India), where Swaroopa was conducting research in Summer 2018. 
June 23, 2021 - 1:40pm