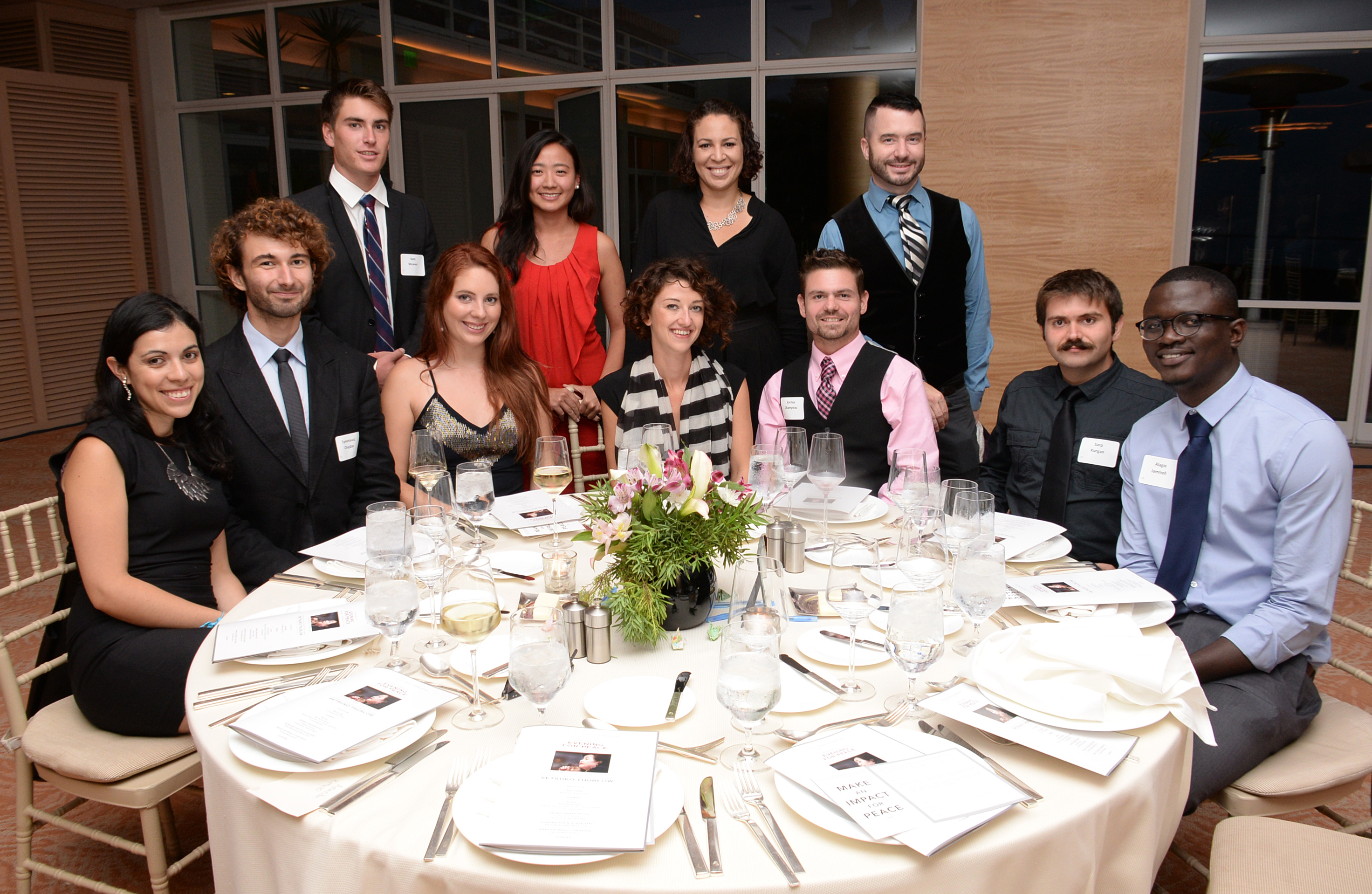 The PhD Program is a stand-alone degree (approximately 5-6 years), the first of its kind at a Tier-1 Research University in the United States, and the first within the University of California system.
The PhD program in Global Studies provides a unique interdisciplinary degree for students who wish to study global issues such as conflict, immigration, human rights, environmental sustainability, global cultures, diasporas, and development from an interdisciplinary perspective. PhD research in Global Studies typically involves a field studies component. It requires mastery of a second language, and the completion of a PhD thesis. The PhD is an academic program designed to train scholars and future academics of Global Studies in academic research and university-level teaching as well as scholars targeting other research-based careers that require deeper academic training. An MA in Global Studies is not a required prerequisite of the PhD program, and admission to UCSB's MA in Global Studies is not a pathway to the PhD program.
Global Studies Advising
Graduate Program Director
Professor Javiera Barandiarán
javiera@ucsb.edu
Graduate Program Advisor
Kaylia Grant
kayliagrant@ucsb.edu
Location
SSMS 2008 
Phone: (805) 893-4668 [msg phone]
Fax: (805) 893-8003
About the PhD Program in Global Studies
Global Studies is an interdisciplinary field dedicated to understanding globalization as a multidimensional, multi-level and historical process. Global Studies bridges social science and humanistic approaches to analyze the social, cultural, political, environmental, and economic consequences of global flows, institutions, and processes. Global Studies scholarship is motivated by engagement with contemporary transnational social problems across multiple theoretical perspectives and methodologies.
Our graduate students work closely with 17 core Global Studies faculty in conjunction with over 20 Affiliated Faculty members from across the campus, providing access to a wide variety of scholarship and expertise. The regional, disciplinary, and methodological background and research focus of our faculty provide a good guide to the areas of graduate study most suitable to pursue in Global Studies at UCSB. Prospective applicants should focus on full-time, tenure-stream faculty who will be in residence during your intended period of study as potential mentors and advisors.
Our programs share an academic core, and are distinguished by their relative emphases. The academic core of both programs combines multi-method research training with study in three related areas of specialization:
• Global Political Economy and Development
• Global Cultures and Ideology
• Global Governance
The online application for the upcoming academic year will be available to prospective applicants in early September. Please use the Admissions link for detailed information and useful application links.
Recent Awards
2023 Global Studies PhD Field Grants and Dissertation Awards (funded via the Global Studies Department)
Jahan Ahmed 

 (Advisor: Distinguished Professor Mark Juergensmeyer)


Project: Two Nations Under God: American Islamism in Cold War Pakistan

Brett Aho

  (Advisor: Distinguished Professor Jan Nederveen Pieterse)


Project: Understanding Stakeholder Influence in European Digital Policymaking

James Altman

 (Advisor: Distinguished Professor Jan Nederveen Pieterse)


Project: Research on Nationality Policies in East African Government Archives

Christina Guirguis

  (Advisor: Professor Paul Amar)


Ishleen Kaur

  (Advisor: Professor Satyajit Singh)


Project: Enhancing Women's Participation in WASH and Climate Change Interventions in Rural India and South Africa

Swaroopa Lahiri 

(Advisor: Professor Aashish Mehta)


Project: Erratic Rain, Exiting Men: Female Farm Operators and the Shifting Agricultural Landscape in Rural India

Mariah Miller

  (Advisor: Distinguished Professor Jan Nederveen Pieterse)


Project: Comparing Social Enterprises in Chengdu, China; Barcelona, Spain; and San Francisco, USA

Faryal Nadeem

  (Advisor: Emeritus Professor Mark Juergensmeyer)


Project: The Case of Spectacular Acts of Violence Amidst the Rise of TLP