Dear Friends—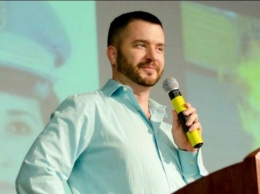 The UCSB Global Studies Department is proud to be a model and pioneer in the field of Global Studies—launching one of the nation's first interdisciplinary undergraduate majors to focus on globalization, a uniquely engaged and endowed MA program, and a successful PhD program that trains the next generation of innovators and leaders. UCSB also co-founded the Global Studies Consortium that guides our field's progress worldwide.
Our world is shaped tremendously by globalization. Our notable international faculty are producing path-breaking research on human rights, political economy, conflict, racial justice, immigration and diaspora, environmentalism, and history. Our department educates thousands of undergraduates each year, and we teach our graduate students to implement "Research for Action" in ways that foster greater global understanding and engagement between the university and the public, policymakers, and communities.
Please join us in supporting global learning with the resources we need to contribute our knowledge to UCSB, California, our nation, and our world.
Thank you!
Professor Paul Amar
Chair, Department of Global Studies (2021-2022)
Director, Orfalea Center for Global & International Studies (2019-2021; 2022-2024)
September 7, 2021 - 12:55pm