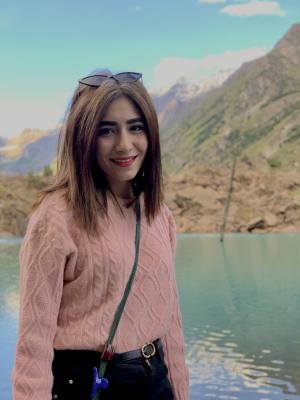 Graduate Student
MA Cohort 2022
Specialization
:
Religious violence in the Global South, Spectacular Acts of Violence, Global Far Right Terrorism, Social Movements, Political Terrorism
Education
:
Kinnaird College for Women, Lahore, Pakistan – Bachelors of Arts in International Relations minor in Western Philosophy.
Bio
:
Coming from a country with a deep-rooted history in religious fanaticism and violence from far right groups intertwined with terrorism, Faryal took to studying history and global politics to put into context the global nature of rising religious violence across the globe. Her academic career focused on regional studies, defense and strategic studies, diplomacy and peace and conflict studies. She completed her thesis on the Russian Federation's political inclination towards authoritarian statehood. Faryal has also authored two papers exploring the dynamics of authoritarian regimes in Eastern Europe and Middle East.
Faryal has worked as an Educational Trainer. Working in remote areas of Punjab in lower income schools and has engaged with several social welfare organizations to promote education for all. She has worked as a Content Strategist for a major publication house in Pakistan. Her engagement with policy institutions have shaped her perspective on practical life.
Prior to joining UCSB's Global Studies program, Faryal has been working as an Investigative Journalist with an independent media organization based in Lahore, Lok Sujag. Her in-depth reporting on the COVID-19 crisis in Pakistan has won her the Humanitarian Reporting Award by the International Committee of the Red Cross and Center for Excellence in Journalism, IBA, Karachi.
Research
:
Faryal's research focuses on how Islamist parties in Pakistan combine elements from both, state-centric and transnational movements. The focus on the support of these Islamist parties among the youth will enable her to situate them alongside other far-right political projects that are globally on the rise.
Her work will also examine how Islamist movements in Pakistan, like Tehreek-e-Labbaik, enable its young supporters to negotiate the disorienting and fragmenting socio-political conditions. Furthermore, she will also investigate the question that the language of hurt and anger of these extremist groups underpin grievances around class and gender.