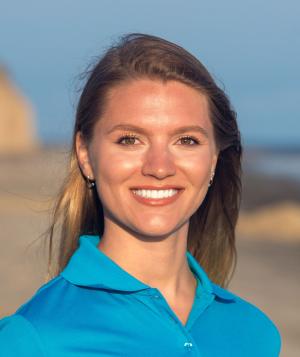 Graduate Student
PhD Cohort 2018
Specialization
:
Global political economy and governance of blockchain, technological discourse and ideology, social and environmental impact of emerging distributed digital technologies 
Bio
:
Born in Moscow, Russia, Maya started her academic career at the Moscow State Institute of International Relations (MGIMO-University) focusing on International Law. Having completed 2 years with distinction, Maya chose to transfer to the State University of New York, College at Cortland (SUNY Cortland), where she graduated summa cum laude with BA in International Studies and Economics.
Prior to starting her PhD at UCSB, Maya gained valuable industry experience as an Economic Affairs intern at the Regional Commissions Office at the United Nations HQ, and as a Global Policy intern at Global Citizen, an advocacy organization based in New York City.
In 2020, UCSB's Interdisciplinary Humanities Center announced their ten new Public Humanities Graduate Fellows, one of which includes Global Studies PhD student Maya Zaynetdinova. This unique program prepares students for careers as dynamic, socially engaged humanists both within and beyond the academy. As part of the fellowship, Maya served as a communication fellow at Direct Relief, one of the biggest humanitarian aid organizations in the US, based in Goleta, California.
Maya has served as a teaching assistant for a wide range of Global Studies courses: from global ethics and culture to ideologies, political economy and international organizations.
Maya is also an instructor of a multidisciplinary and critical blockchain course "Building the Blockchain World: Technology, Society and Innovation" at the UCSB Extension School.
Research
:
Maya's area of research revolves around global governance and regulation of blockchain technology. She looks at the economic role of state, market actors and global civil society in technology's adoption and discourse. She is also interested in the impact of blockchain technology on the climate crisis and global power structures.